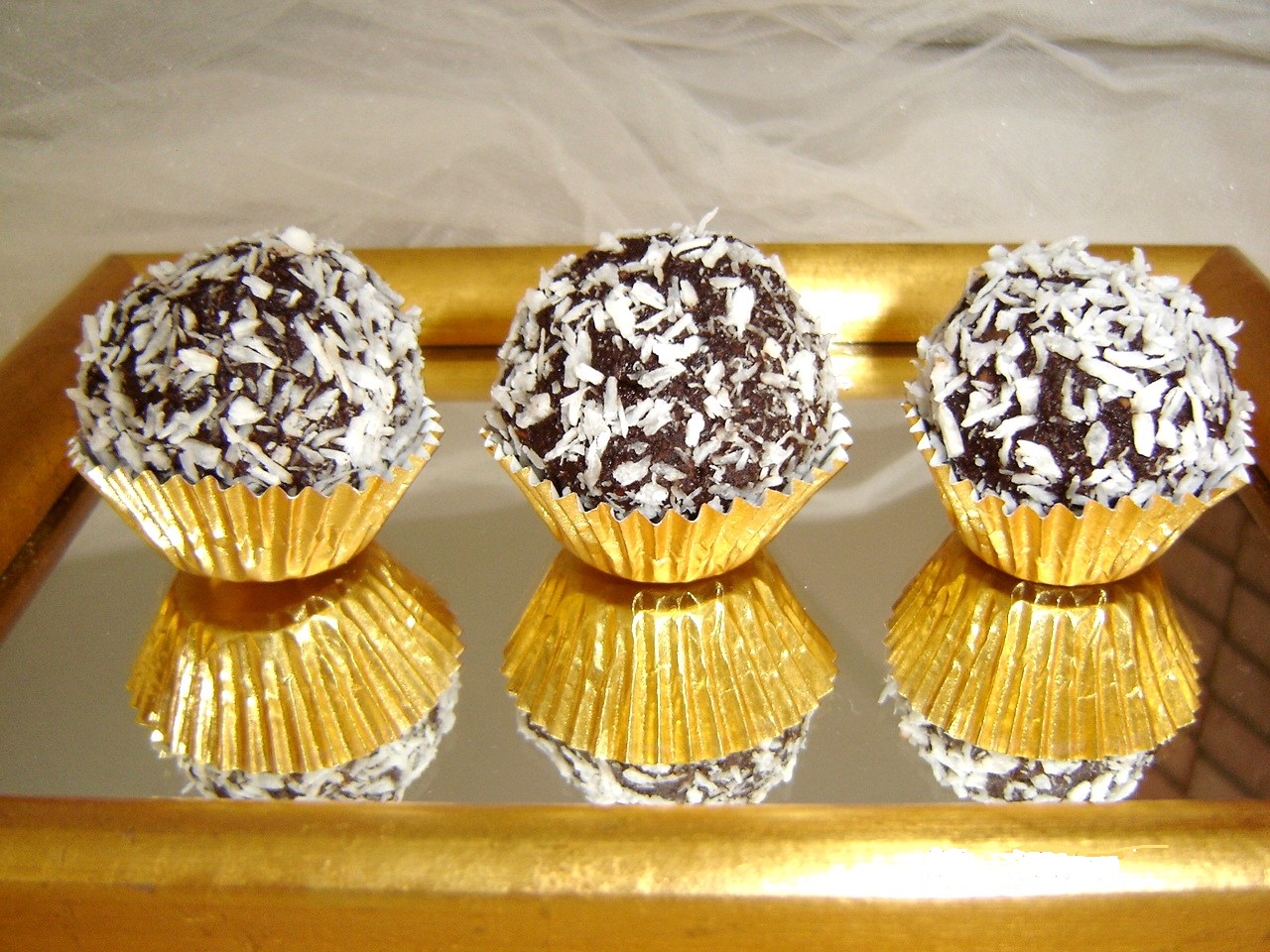 Decadent Chocolate Truffles
Decadent chocolate truffles, rich moist truffles; irresistibly delicious for any special occasion.
Walnuts contain vitamin E, zinc, calcium, magnesium, potassium, and manganese. They are also a great source of fibre, protein and essential fatty acids (EFA's). According to the research walnuts (especially in their raw form) contain the highest level of antioxidants.
Dates are sweet and moist, and are rich in carbohydrates, iron, magnesium, potassium and fiber. And raw Cacao is an aphrodisiac; it contains high levels of tryptophan, the precursor to feel-good hormone serotonin, the happy hormone which affects positively your emotions, as well as dopamine and anandamide which increase feelings of bliss and well-being.
 

♥
1 cup walnuts, unsoaked

♥

Medjol dates, pitted

♥

1/2 cup cocoa powder or carob

♥

1 tsp vanilla extract

♥

Celtic salt to taste

♥

Agave nectar Mix walnuts in a blender to get powder consistency. Blend walnuts, dates, cocoa powder, vanilla, agave nectar and salt in a food processor. Shape the mixture into small balls and roll them in coconut flakes.

Save

Save

Save

Save

Save

Save

Save

Save

Save

Save

Save

Save

Save

Save

Save

Save

Save

Save

Save

Save

Save

Save

Save

Save

Save

Save

Save